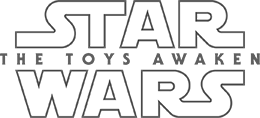 On the opening night of Star Wars: The Force Awakens, a six-year-old girl's Star Wars toys come to life. They learn who they are and set off on an adventure to help their young companion as she heads out to watch The Force Awakens.
STAR WARS FAN AWARDS 2018
Star Wars: The Toys Awaken is a finalist for the AUDIENCE CHOICE award in the 2018 Star Wars Fan Awards in both the LONG VIDEO and SHORT VIDEO categories. Online voting took place November 2 - 13. Results will be announced by Lucasfilm in December at www.StarWarsFanAwards.com.